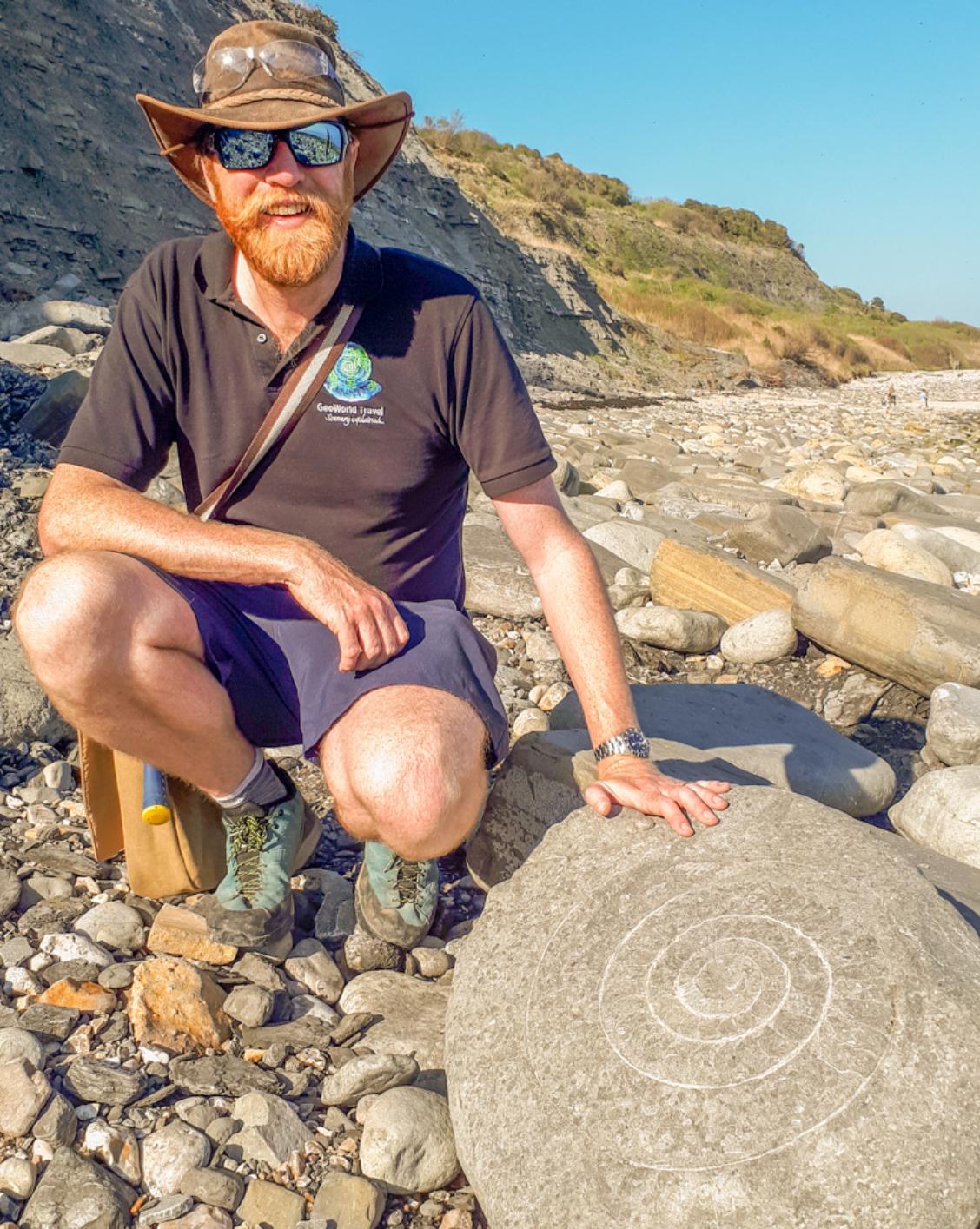 James on the Jurassic CoastWorld Heritage Site, England, UK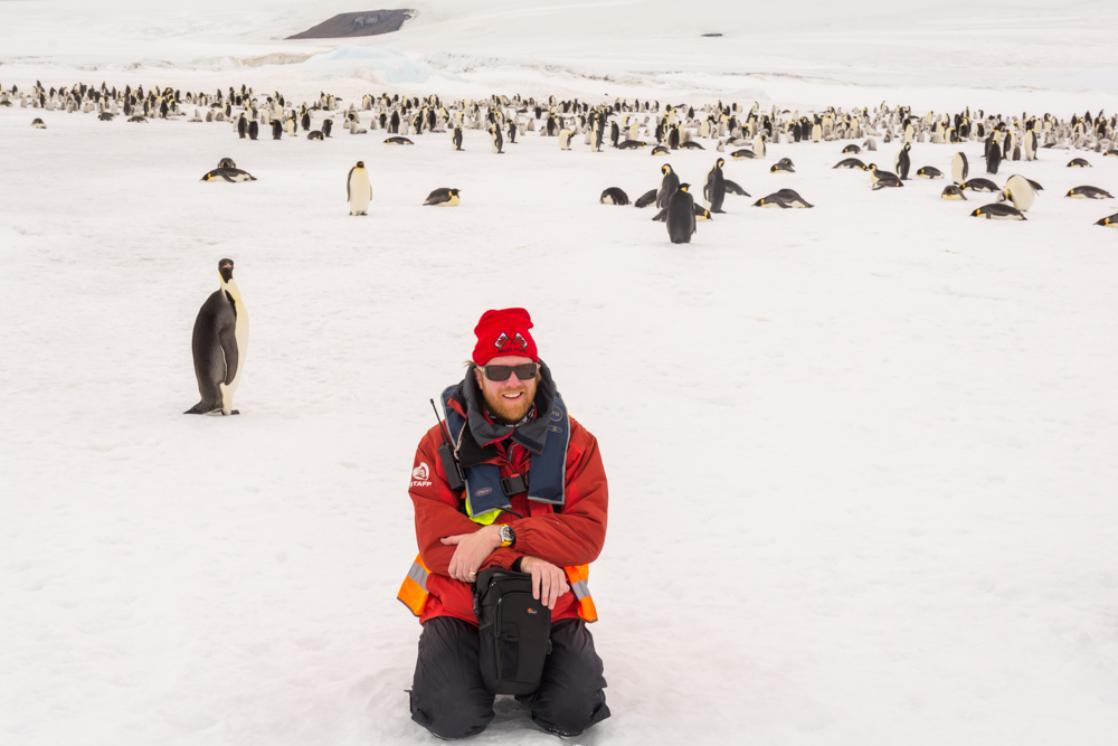 James at the Snow Hill Emperor Penguin colony in Antarctica
My life of travel started when I was just 16: I won a travel scholarship from my school and went to Malta with a friend to study sea grass. When I was 18, I spent six months in East Africa doing voluntary conservation work, independent travel and working as a safari guide. While at Bristol University studying geology, I spent my summer holidays doing voluntary projects, these included conservation work in the Hawaii Volcanoes National Park, an archaeological dig in Slovakia and community work with the Inuit in West Greenland. It was in Greenland that my love for the polar regions began. I later visited East Greenland on a research cruise, as part of my oceanography Masters degree. My employed career began in the television documentary industry as a researcher on a Discovery Channel geological series, following which I was part of the BBC's 'Blue Planet' series. Later, I worked as a geologist on oil rigs in Algeria and the North Sea, and then spent two years running a photo library in Mid Wales.

When I was 28, I spent nine months backpacking in South America before starting work in the expedition cruise industry, which I did full-time for a decade. Most of my trips were in the polar regions with many trips to Antarctica and South Georgia, including to the Ross Sea in east Antarctica. In the Arctic I have guided in Canada, Greenland, Iceland, Jan Mayen, Russia, Svalbard, and the Geographical North Pole. I have also guided in warmer places, including: Australia, the Azores, the British Isles, India, Indonesia, Madagascar, Maldives, Mozambique, Papua New Guinea, Seychelles, Sri Lanka, St Helena, Ascension, Tristan da Cunha, Pitcairn, French Polynesia, and the West Indies. During this time I also spent a summer working as a hiking guide to the Burgess Shale fossil quarry in the Canadian Rockies.
In 2012, I became a father and established GeoWorld Travel Ltd. GeoWorld Travel offers geological tours in Oman, Morocco, Italy, Canary Islands, Iceland, Germany, USA, and the UK. We also offer day trips in Wales and provide a polar travel consultancy. Please see the Tours page for full details. In 2018 I married Abby and she now runs GeoWorld Travel with me.
Away from geology and travel, I am a keen fly fisherman and am Membership Secretary for the Usk Fishing Association.
Qualifications:
MSc Oceanography (Southampton)

BSc (Hons) 2.1 Geology (Bristol)

MTA Mountain Leader